Make Real Estate Your Real Life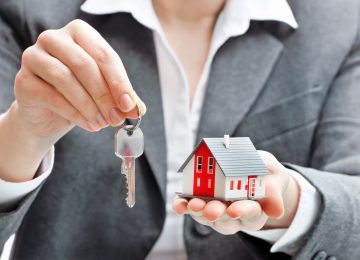 Are you ready for a change? Maybe you're tired of your day-to-day schedule, or maybe you're ready for a new challenge. Consider signing up for online real estate classes. You could learn a lot and prepare yourself for a practical, interesting, and engaging new career.
Choosing Real Estate
Real estate is often an exciting industry that moves quickly and changes often. If you like working with people, you like to have a flexible schedule, and, of course, you find real estate interesting, then this may be the right industry for you. As with any major life change, it could be worth talking to people with experience in the field and asking a lot of questions. People who currently work in real estate will probably have a lot of insight to offer you. They can also answer any questions you may have, such as when to join the market, how often sales fall through, what to expect in terms of income in your local market, and much more. In any case, you'll probably want to do some research before making a definitive decision.
Understanding the Benefits of Online Courses
Life can be chaotic; it's busy, it's fast, and it's unpredictable. It can be hard to fit in school, especially higher education, to all that chaos. That's where online classes can make all the difference. When you take classes online, you can work according to your own schedule. You can study during your lunch break, for example, early in the morning, or whenever you feel like it. You can pause lectures, rewind, and watch them over again. If you have kids or a job, you can make your online courses fit into the life you already have in place. All in all, you typically have a lot more flexibility than you do with classes where you have to show up in person.
Taking the Next Steps
If you're interested in signing up for online real estate classes, what else do you need to know about the industry? You'll probably want to know the basics of what will be required of you. To begin with, there's a pre-licensing course, which is usually required of all real estate agents. That course can take up to 120 hours to complete. Then you may have to pass a state licensing exam. Think of that as similar to getting your driver's license. Once you pass your licensing exam, you're often eligible to apply for a real estate license. At that point, you're probably ready to get started in your new career.
Real estate is a vast industry that could have a lot to offer your career. Online classes can make that career move easier on your life. For more information, visit Realestateonlinelearning.com.